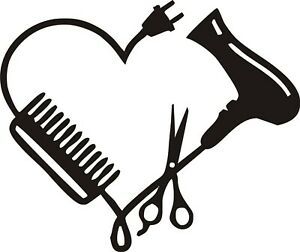 There will NOT be any extra "covid19" fees associated with appointments as some other salons may require. Online booking has been disabled due to schedule limitations but will be up soon and these appointments may be adjusted after booking.. We are Independent Stylists here so booking accommodations vary based on individual stylist.

We are taking all the necessary extra precautions with disinfection and sanitization before, during and after every client service. We have taken extra measures for certification in Barbicide Disinfection safety and we are officially Barbicide Certified to ensure we are doing everything we can to be up to speed with the current highest industry standards.

Appointments are required. Masks are required.. Please do not come in if you are showing any signs of illness, fever, etc. If you have been exposed to someone who has COVID-19 please reschedule your appointment until you are in the clear. We need to try and keep everyone healthy and safe. Our salon is spacious and private so we have a great salon for social distancing. But with that being said clients still need to wear masks UNLESS you have a health condition/ safety issue preventing you from doing so. We will be wearing masks as well.

Wash your hands when you arrive in the salon, sanitize, stand 6 ft away from anyone other than your stylist. And smile with the mask on because you're getting your hair done!

Thank you for your continued support and stay safe! This is a difficult time for all of us and if we work together, we can get through it. Text or email for an appointment! We can't wait to see you!